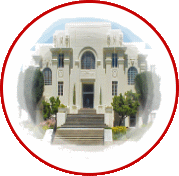 The Friends of Hayward is a small but growing group of local, concerned citizens dedicated  to actively identifying and promoting the enhancement and appreciation of our local landmarks. Our special focus is on architecture and landscape keepsakes located in and around the original"Eden Township," which includes the Hayward, Castro Valley, Cherryland, Fairview, and Ashland areas. Recent projects have included:
Spearheading the preservation of Hayward's Historic City Hall on Mission Boulevard.
Updating the Local Inventory of Historic Buildings.
Working toward enhancing and retaining our local landmarks.
Spreading the word about our many local treasures.
Educating the community about the benefits, both economic and cultural of historic preservation.
Hosting Landmark walks, tours and other events.
Publishing a periodic newsletter.
Encouraging establishment of a local preservation park.
If you would like to join us, or would be interesting in donating either financially or materially, you can click here for more information or e-mail us at info@friendsofhayward.org.